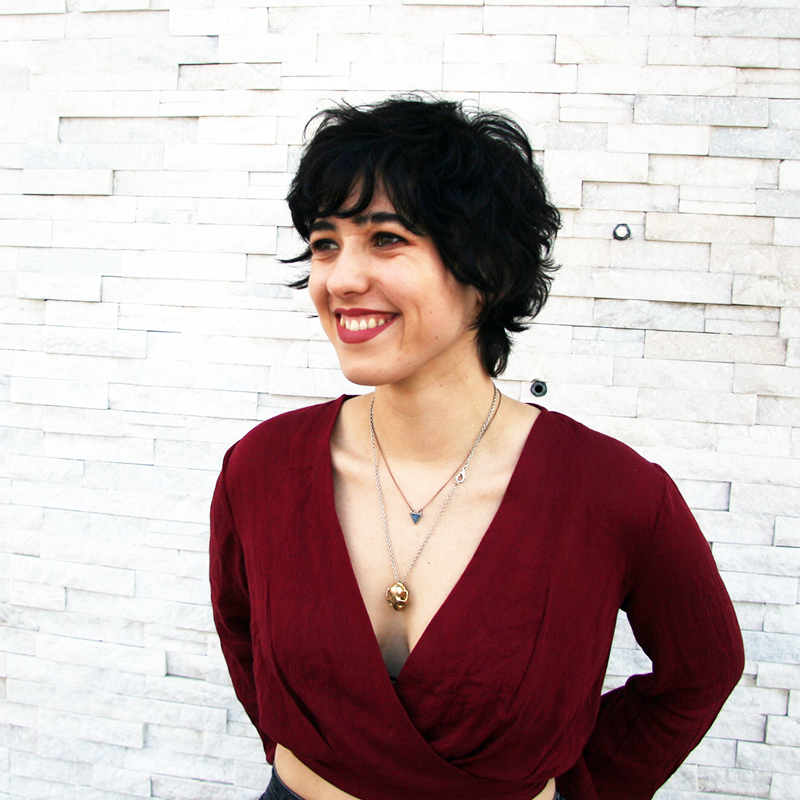 Kalina has been an awesome addition to our team of stylists since May 2018. She brings with her a variety of training from all over NYC and her native land of California. I have watched her come into her own in skill and creativity this last year. Kalina is passionate about using hair as a vehicle for self-expression and is able to cut in a way that lets hair transcend gender. Kalina has been rocking her signature tussled short cut for 8 years now, making her one of our go-tos for pixies and short cuts. Her love for creative color makes her a good choice when feeling a need for change, subtle or not so subtle. She's great at balayage and natural blonding for those of you who need a bit of brightening without the upkeep.
Kalina loves cutting curly hair. She is able to blend a structured cut with a visual finish. She can recommend the best products for your hair type and answer any styling question you have. We are happy to have her with us! Check out her instagram @kalinavictoria
Click here to book with Kalina today.