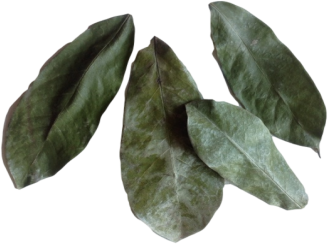 CREDIT CARD REQUIRED FOR ALL SERVICES BOOKED
We require a credit card on file to hold every appointment.
This is due to our 24-hour Cancellation Policy and No-Show Policy. See more info below.
LATE CANCELLATIONS
Sara June has a 24-hour cancellation policy. Our stylists depend on your timely 24-hour cancellation
to have a chance to fill your spot with someone on our wait list. A late cancellation will result in a 50%
charge of your cancelled service so that our stylists are paid for their time.
If Late Cancellations exceed 4 times, we reserve the right to move your account to "walk-in appointments only".
NO-SHOWS
Your first No-Show we will charge your card at 100% of your appointment total. Your Second No-Show
you will forfeit your ability to book appointments with any stylist at Sara June. However, you may be
considered as a walk-in.
LATE ARRIVAL OF GUESTS
We understand that life happens. If for any reason you are expecting to be late by 10 minutes or more to
your scheduled appointment, please call us! We work very hard to schedule the right amount of time for
each service. Accommodating late guests is often impossible without disrupting every other guest scheduled
that day.  Please be aware in the unfortunate event you are late, we cannot guarantee that your services will
be performed that day.Tardiness may require rescheduling your appointment for another day.
SERVICE GUARANTEE
Sara June guarantees all our services.In the event that you are not satisfied with your service, we ask you to
please contact the front desk within 14 days of your service. Often issues that seem impossible to make better
only take 15-30 minutes to fix. If there isn't a solution we do offer refunds for your service.
APPOINTMENT CONFIRMATIONS
We make every effort to notify you of your appointment date and time. We send an email confirmation
48 hours in advance as a courtesy because it gives you an opportunity to reschedule or cancel before
the 24-hour Cancellation Policy comes into effect. However, it is your responsibility to remember your
appointment date and time and inform us if your contact information has changed.
You may now opt-in to SMS appointment confirmations.</span
CHILD SAFETY POLICY
Children are ONLY permitted in the vestibule area of the downstairs, and the waiting area of the Garret.
For safety reasons and insurance purposes, no child under the age of 8 may accompany you while you are
having a service. We do not have space or the facilities to care for children. We love children, and we hope
you understand that we cannot assure their safety in a salon environment. We also do not want to compromise
the relaxation of our guests. Your understanding is greatly appreciated.
HAIR PRODUCT REFUND
We will issue a full refund on hair products returned and unused within 7 days of purchase.
HAIR PRODUCT EXCHANGE
If you have opened and used a product, and are not happy with the product we suggested,
we would be happy to issue a product exchange within 30 days of your purchase.
DAMAGED PRODUCT
We will replace any damaged product (pump failure, etc.) if returned before 30 days and as long
as the item is not expired. If your damaged item is no longer available at the time of return, you will
be issued an exchange for product only or store credit towards product only.
GIFT CARDS AND CERTIFICATES
No refunds will be given for gift card purchases. Gift Certificates are NOT redeemable for cash.
GIFT CERTIFICATE DELIVERY
Gift certificates are available for immediate purchase and delivery via email/website download through our online-booking page. They also may be picked up on location at Sara June.
PRIVACY + PAYMENT INFORMATION
Sara June does not disclose client information to third-parties. Credit Cards on file are protected, and are not accessible to us. Our Payment is done through a secure POS paywall.