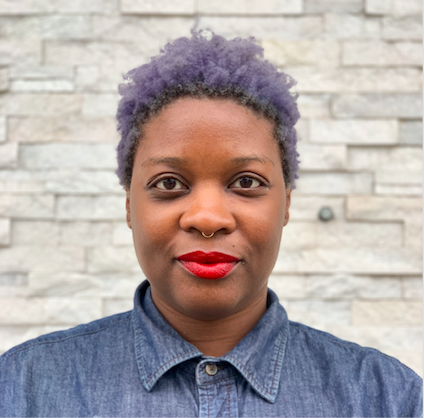 Camille is the newest addition to our crew, and though she's new to us, she has been pruning and painting hair for 14 years. For Camille, hair artistry is her passion. She has worked on many sides of the industry. She completed an apprenticeship at Bumble and Bumble, and has spent time doing high-fashion editorial shoots as well as runway.
Camille loves a challenge. Unruly manes, kinky curls and dramatic color changes are all up her ally. She's great at seeing problems and solving them with her vast experience and knowledge. Her blonding is gorgeous and smart. It can be subtle or dramatic, and Camille knows how to achieve either.
When you meet Camille, you will know why I brought her on. She is grounded, smart, kind and talented. I'm so delighted to have her in my space at Sara June.
Click here to book with Camille today.