 ***Sadly, we are phasing out our Quicky Color Club. As your membership expires we will not be offering a renewal. If you have questions about your  current membership, or its new expiration date due to our 3.5 month mandated closure, please reach out to [email protected]

What is it?
The Quicky Color Club is a year of unlimited full root coverage.
Who is this for?
Women who need grey coverage every 5 weeks or more.
How does it work?
Buy a 6 or 12 month membership.
Get unlimited root touchups for the duration of your membership.
---
How much will the membership cost?
One-Year Root + Gloss
$900
6-Month Root + Gloss
$500
---
Frequently Asked Questions
Q: How fast is the Quicky?
A: The Quicky appointment is a 20 min appointment. After your color is applied you can choose to leave the salon and wash it out at home in 45 min, or stay and have your Quicky washed out by an assistant.
Q: Who the Quicky membership for?
A: Anyone who needs, or would like their grey roots covered every five weeks or sooner.
Q: Is a blowdry included?
A: The process does not include a blowdry.
Q: How do I book a blowdry?
A: When booking online, search for "Blowdry". You must book this with a regular stylist at their regular blowdry price.
Q: Do I have to either leave with wet hair or pay for a blowdry?
A: Nope! You have the option to blowdry your hair yourself at one of the open stations.
Q: I have a lot of greys but only in certain areas, so I don't need a full root touch up. Can I just do the grey parts? Does less coverage lower the price of the program?
A: Great question! You may only want or need grey coverage in a few places on your head. It is up to you and the stylist doing your Quicky to decide how much you want to cover. The price remains the same no matter how much you decide to cover.
Q: How should I book online if I want to get a haircut and a Quicky?
A: Call the front desk and they will ask your stylist how they prefer you to book. You can book the same way after the first time.
Q: I'm a part of the Quicky Club and I'm coming in for highlights but want my roots touched up as well. Will I only be charged for the highlights?
A: Non-members get charged for the highlight plus a "single process add-on" for $35-50 depending on the stylist. Quicky members will waive the "single add-on" charge.
Q: How should I book my balayage or highlights and a Quicky online?
A: Go ahead and book the balayage with your regular stylist, and they may apply your root color or have an apprentice help them do so during your appointment. As mentioned in the previous question the root color process will be waived because you are a member.
Q: Who does the Quicky Color Application?
A: Our Sara June Apprentices who have been through Cosmetology School and are licensed in NY- Or a stylist if an assistant is unavailable.
Q: Why can't a stylist always do my Quicky?
A: We are able to offer the Quicky Color at such a discounted rate because our apprentices are often taking you through the entire process.
Q: My ends get brassy or dull between colors. Can I get a gloss each time as part of the Quicky Club?
A: You may opt into the $900 membership which includes a gloss every time you get a Quicky. This is $100 more than the basic membership but is an $80 annual savings if you want a gloss every service. Otherwise you may want to add on a gloss every 3rd Quicky Color for $20.
Q: What is a gloss? Does it just make my hair shiny?
A: A "gloss" is a semi-permanent color that sits on top of the hair cuticle and lasts between 4-6 weeks. Your colorist can choose to balance out unwanted pigments or tones, add depth, or add a clear shine.
Q: I like to go a little darker in the winter and lighter in the summer. How will the Apprentices know what colors to use?
A: Apprentices always consult with a stylist if there is a change to your formula or if you are a new client. We keep careful notes in your file in our computer every time we make a formula change.
Q: Can I do a one time trial to see if I like the program?
A: Yes, a one time trial is $65. After the first trial, you may either purchase one of the membership options or continue getting regular single processes with a stylist.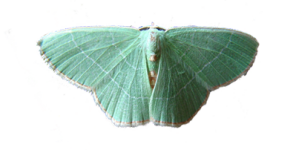 Features and Benefits
Flexible appointments
Flexible booking without the hassle of planning weeks in advance.
Quick + Easy
In and out in an hour + 1/2
Savings
Our average Quicky Color member saves $200-600 dollars a year.
Subscription Packages
Skip the check-out line every time you get a Quicky and save with our annual and biannual packages.
Full Coverage
Every appointment is a full single process-root touch up.
Quality Product
We use Kevin Murphy's Ammonia and PPD free products for effective full Grey coverage. Safe for pregnant women, no animal testing, and environmentally friendly.